Dehydrated?
Daytime fatigue is due to dehydration and can slow body metabolism by 3%.

The ability to focus, concentrate, and perform physically can be impaired by just a 1-2% drop in water.

Today's caffeinated beverages such as coffee, soda, or tea cause your body to dehydrate and lose fluids.
Getting electrolytes?
Electrolytes, which are critical for nerve impulses and muscle contractions, are absorbed during exercise and prolonged activity.

For peak physical performance, your body must replenish lost electrolytes.

Calcium, magnesium, sodium, potassium, and chloride are key electrolytes or minerals that your body needs, all found in

X2O

.
pH balanced?
Disease and illness thrive in an acidic environment but cannot survive in an alkaline environment.


Alkaline

X2O

water provides the blood, organs, and body with ample oxygen which promotes vibrant health.

Your body must have an abundance of ionic minerals – especially calcium – to maintain a healthy pH balance.


Acidic body conditions are most significantly caused by stress.
Watch this video to learn more:
Supercharge your water!
Plain tap water is chlorinated and devoid of minerals.  Municipal chlorine kills the pathogens in the water which is good but reeks havoc on the body when ingested.  The chemical treatment process often strips tap water of vital minerals.

Bottled water companies claim that their product is a healthier alternative to tap water.  In fact, most bottled waters are acidic – at a 5 on the pH scale – due to reverse osmosis.  Reverse osmosis cleanses water but leaves the resulting water "dead" or free of charged particles. 
By adding just one satchet of X2O to your water, vital minerals and electrolytes are added and it even dispels chlorine from your water!  This unique set of minerals also positively charges the ions in the water which allows your body to absorb the water and minerals more easily.  X2O hydrates at the cellular level and boosts the alkalinity of your body.
X2O transforms your standard tap or bottled water into a "supercharged" healthier form of water your body needs.
"You can trace every sickness, every disease and every ailment to a mineral deficiency."
– Dr. Linus Pauling (Two Time Nobel Prize Winner)
3 ways

X2O

assists in weight loss

1.  X2O hydrates your body at the cellular level.  Water is essential to eliminating excess weight as it is one of the primary transports out of the body, through sweat, respiration, and urine.  X2O's enhanced hydrating properties allows your body to absorb more water and eliminate more efficiently.

2.  X2O supports healthy weight management with ionic trace minerals. By ensuring your body gets the proper minerals, you enhance your body functions that relate to metabolism.  Minerals naturally manage appetite, balance cravings, improve hormone function, control blood sugar, and utilize fats for energy.  X2O sachets provide a one-of-a-kind mineral complex that your body needs.

3.  X2O boosts alkalinity which helps you burn fat.  A healthy pH balance allows your body to shed excess fat by continually searching out extra cells and burning them for energy.  X2O neutralizes acids and triggers the release of excess fat.
Boost your health and your wealth…



Xooma's website has a dual purpose for members to enjoy the products, for those who want to build a business, or both!
Things you should know:

1. Do I need to add a website name?  Yes, creating a website name allows you to access your 'back office' to order products, access business tools, and allows you to share Xooma's incredible products with others.  This is for customers and prospective business owners alike.  However, you do not have to sell the product.  For example, our website name is www.xooma.com/twinarcs.
2. Does my order automatically renew?  Yes, your order comes with an autoship which allows you to replenish your supply each month.  You can cancel your autoship at any time if you wish to order independently.
3. Do I have to enter a Social Security Number (SSN) or an Employer Identification Number (EIN)?  At the completion of your order, the web page will prompt you for the "Final Step" in adding an SSN or EIN. This is optional for those interested in Xooma's business opportunity.
---
Choose Your Path to Vibrant Health:

Our most popular pack to get started with fantastic savings on

X2O

, access to Members Only prices, and successful business tools.
And, you qualify to earn weekly commissions when you sponsor others!
PACK CONTENTS:
4 –

X2O

Single (30 Servings / Sachets Each)
1 – Xooma

X2O

TRUTH Wrist Band
1 – Xooma Water Bottle
1 – CD – Foundation Of Youth
1 – 2015 Literature Pack

$100 Cash Back Starter Pack

Get $50 Off our most popular Gift Card pack to get incredible savings on

X2O

and

FocusUp

, access to Members Only prices, successful business tools, and you qualify to earn weekly commissions when you sponsor others!
Best yet, you get 30 servings of

X2O

and 15 servings of

FocusUp

absolutely FREE!
Plus, you get four $50 Gift Cards to hand out to others!
PACK CONTENTS:
5 – X2O Single (30 Servings / Sachets Each)
2 – FocusUP Samples (3-capsule packs x 15)
2 – FocusUP (12 stick pack)
1 – FocusUP bottle (45 capsules)
2 – Xooma Water Bottles
5 – Xooma FocusUP Brochure
5 – X2O Brochure
1 – 2016 Product Catalog
1 – Gift Cards Pack
1 – Gift Card Success Guide
4 – $50 Gift Cards

$199 Gift Card Consumer Pack
Save $50!

Discover more amazing packages here.
Supplement Facts:
---
*The statements on these products have not been evaluated by the U.S. Food and Drug Administration.  These products are not intended to diagnose, treat, cure or prevent any disease.
---
Satisfaction.  Guaranteed.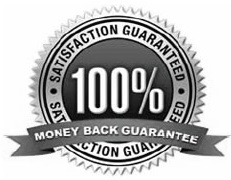 Free Membership.
No signup fees, no annual fees, no hidden fees. 
We are proud to offer you high quality products with Xooma's "no-risk" return policy.  The 100% money-back guarantee is designed to give people complete confidence when trying our products.  Thanks to Xooma's high quality standards, product returns and refunds are very rare. For complete details, click here.